As we round the corner into spring, JIFU wanted to share some products that will have you excited and prepared for the flowers, beautiful spring rainstorms, and all the other joys that spring brings. Don't forget to browse JIFUshop.com for all your spring essentials.
This cooler is the perfect addition to any spring cookout. Keep your drinks cool and your friends close for hours!
This refreshing beverage is the perfect way to stay hydrated and healthy as the weather begins to warm up.
Spending more time outside requires accessories and the perfect addition is this firepit. Become a pro by the time the summer nights role around and your backyard will become the hangout spot of the season!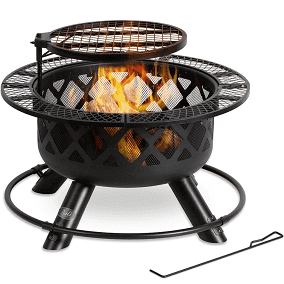 As we break out the short sleeves and shorts, a dash of at-home tanner can help boost your confidence. This bronzer adds a shimmery glow that the spring sun will compliment well.
Spring showers bring May flowers… and these stunningly practical rain boots available for men and women.
This insulated can cooler is a great beverage accessory for any time of the year, but spring encourages more outdoor hang time than others.
Fire Bird Plant-Based Energy Shot
These natural energy shots give you a boost of energy without unwanted jitters. The days are getting longer and Fire Bird may be just what you need to get more done during the long months.
Coleman Saluspa Inflatable Hot Tub, $530
Perfectly portable, this inflatable hot tub is easily brought with you wherever your adventure takes you.
Comment below which product you're thinking about picking up for the spring months. Shop JIFU to earn points, get rewards, and save money!